For Lumiere 2015, Richard is working with Alison Lowery.  Here is a little bit more about her, and their partnership together.
---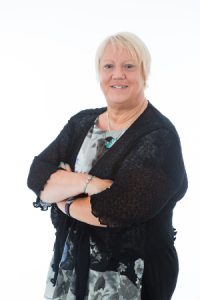 Alison is a native of Durham City. Her father was born in Sidegate, and he has many nefarious tales of his upbringing next to the Wear.  Both her parents are from mining families and she has grown up with all the tales of St Cuthbert, including the night his mist saved Durham from German bombs.  She feels that the first glimpse of the Cathedral from the train is one of the most evocative sensations of " home" that she could experience.
Alison ​returned to her home city of Durham after training as a doctor, specialising in psychiatry, and working in several local hospitals before retiring in 1996. She has since completed a First Class B.A. Hons. in Photography, Video and Digital Imaging and an MA (Merit) in Glass, both at the University of Sunderland. Alison runs her business from her home studio, and is committed to working locally with community groups.
She is enthusiastically looking forward to taking part in Lumiere, to celebrate art, light and the culture of her city. She was delighted to be asked to contribute to the events around the display of the Lindisfarne Gospels, designing fused glass jewellery and running workshops.
She met Richard whilst doing t'ai chi in Framwellgate Moor, and the whole idea was born over a few cups of coffee after a practice session!